New Brunswick Loses a Master Beekeeper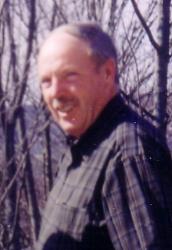 Ralph D. Lockhart, of Allison passed away on arrival at The Moncton Hospital, on Tuesday, November 19, 2013 at the age of 66 years. Born in Moncton he was the son of the late John C. and Dorothy E. (Lutes) Lockhart. Ralph was retired from the Canadian National Railways as a Locomotive Engineer. He enjoyed many years as proprietor of Lockhart Apiairies Honey Farm and has pride in the Atlantic Gold Honey sold on the market today. Ralph was the Past President and an active director of the New Brunswick Beekeepers Association; Past Director of the Canadian Honey Council, Past President of the Maritime Beekeepers Association.
He is survived by brother Brian Lockhart of Saint John; nephews Chris Lockhart of Moncton and Jeremy Lockhart of Rothesay.
Visitation will be held at Tuttle Brothers Funeral Home on Friday November 22, 2013 from 2:00pm – 4:00pm & 7:00pm – 9:00pm.
The funeral service will be held at Tuttle Brothers Memorial Chapel on Saturday, November 23, 2013 at 1:00 pm with Rev. Gordon MacLeod officiating.
Interment will be in Fair Haven Memorial Gardens.
Donations in Ralph's memory made to the memorial of the donor's choice would be appreciated.
Arrangements have been entrusted to Tuttle Brothers Funeral Home 171 Lutz Street Moncton, NB (506) 857-8564.   Online condolences can be made at www.tuttlefuneralhome.ca